ETHICAL SEO SERVICES COMPANY IN PAKISTAN
Search Engine Optimization or SEO can be defined as the activity of optimizing Web pages or whole sites in order to make them more search engine-friendly, thus getting higher positions in search results. We are the leading SEO services company in Pakistan providing SEO services since 2007. We have optimized hundreds of websites for thousands of keywords and successfully got 1st page rankings for our clients.
Affordable SEO Services That Grow Traffic & Increase Revenue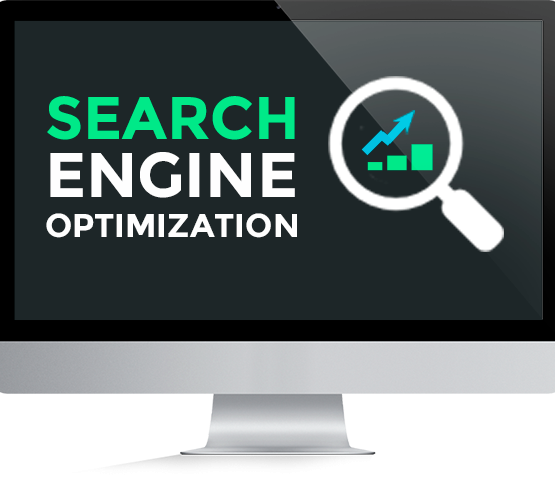 Search Engine Optimization or SEO can be defined as the activity of optimizing Web pages or whole sites in order to make them more search engine-friendly, thus getting higher positions in search results. Simply developing a website will not get the desired results for your online existence as more than 80% traffic to web contents is now generated by search engines like Google, Yahoo, MSN and ASK etc. eOrganics is fully aware of this fact and that's why we are premier SEO services company in Pakistan to deploy cutting edge and ethical SEO tactics to generate more traffic to your website.
There are many Search Engine Optimization companies providing low cost SEO services, but they use black hat SEO techniques which can penalize your website on search engines like Google and Yahoo. On the other side there are companies using high priced SEO services and charging for more than they have to offer. eOrganics offer affordable SEO services which is suitable for individuals, small and large businesses.
Being a professional Search Engine Optimization company, we always use only natural white hat ethical SEO techniques to improve Search Engine Optimization results. We do not believe in overnight results, we do long term planning and systematically bring a website at the first page of Google. With our affordable SEO services you will not only get the top rankings on search engines but the maximum return on investment(ROI) as well. This is true that there are no guarantees with SEO but we are so confident that our ethical SEO services will take your website to the 1st page of search engines because we have had great success with Search Engine Optimization.
Keyword Analysis:
Keyword analysis is the first step in our SEO tactics. It involves choosing the right keywords as searched by potential visitors. Our search marketing starts with in-depth research into your competition. We analyze what your competitors are doing to market their businesses online and create a marketing strategy to achieve your goals. We conduct extensive keyword research and work with you to identify the exact keywords and phrases that will yield the maximum conversion rate on your site. Then we target those keywords and phrases in our marketing effort. We use various tools from Google and Yahoo to find those keywords which will attract more targeted visitors.
On-site Optimization:
On-site optimization (Onsite SEO)  is the second step which is targeted at making the page copy search engine friendly. It involves each engine friendly web design, content copy-writing and optimization for chosen keywords from keyword analysis. We carry out this step according to search engine guidelines.
Off-site Optimization:
Offsite optimization (Offsite SEO)  involves increasing number of inbound links i.e. links from other sites to your website. This is the most important factor and requires greater effort. We implement this phase by targeted link building, online press release optimization, blogs creation, article writing and directory submissions.
What is the Purpose of SEO?
Given blow are some of the benefits which you get with our professional SEO services.
GROWTH IN THE NUMBER OF REQUESTS AND CALLS
BUILD TRUST AND CREDIBILITY
INFLUENCE PURCHASING DECISION
What we do?
We do everything that is required to bring your website on the 1st page of Google including onsite SEO and offsite SEO.
Testimonials and clients
Good words. Good people
eOrganics and their team has efficiently helped with my website i.e. www.design051.com. My experience with them has been great and they have met all our expectations and requirements.
- Salman -
You work seriously and responsibly, easy to communicate, hope to continue to cooperate with you in the future, hope that we work smoothly, together to earn more money!
- Kety Wu -
It's been one and a half year since we started working with eOrganics. Till to date, the place which SHJ has achieved, eOrganics has played its major part through the effective targeted audience and positive building up of the company's repute on social media. It is pertinent to mention here that the service was provided round the clock and response time has remained commendable which forms a strong foundation of eOrganics. Thank you so much for being with us.
- Syed Hussain Jamal -
I can really recommend working with eOrganics. I hired them for Social Media campaigns with good results. They are very service oriented, result driven and have a great understanding of targeting potential clients online even when your products and services are not mainstream.
- Sabriyé Dubrie -
I worked with Eorganics for e-marketing Projects relating to our e-commerce website. I found them highly professional, customer friendly and honest people. I would recommend them very highly.
- Afnan Ullah Khan -
When i chose to invest in a social media marketing company for our business eOrganics was an easy choice! As a new business owner, I needed help building my brand and awareness of my company's value in the marketplace. Amer and the whole team helped make Qalbi a success. They took my company's social presence to the next level in a very short span of time. We have been working with eOrganics for the past several months and they were responsive, creative and forward thinking in their approach. We have seen a rapid improvement in our Facebook page fans, posts likes, shares, comments including a big increase in our sales. Adding eOrganics to our marketing budget was a great investment. Wish we would have done it a couple of years ago. Thanks, Amer for such great work. I recommend eOrganics with the highest regard to any business - big or small.
- Raja Muhammad Shakeel -
Our Projects
Best & popular of our works
We worked on several SEO, Webdesign and SMM projects and got perfect results!
We got experience and expertise to market your brand so work with us and get satisfied results.
Learning while working on challenging activities, Experience, Skills  and commitment to work made this possible for us to finish the projects on time.
Ready to know about how our SEO services can grow your business?
REQUEST A PROPOSAL