About Us
According to the CEO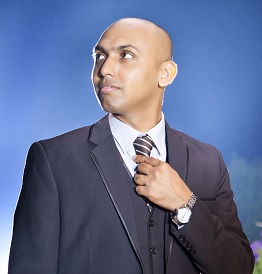 Founded in August 2007, eOrganics is a Pakistan based digital marketing company that offers specialized and cost-effective web promotion services which includes affordable search engine optimization, search engine marketing, PPC, social media marketing, content marketing, web development and online reputation management services.
We take pride in using only white hat natural ethical SEO techniques to achieve top ten rankings in major search engines. We are so confident because we have achieved top 10 rankings for hundreds of keywords. Our SEO services are designed to suit most of your SEO needs. Being a professional website optimization company, we know what works and more importantly we know what doesnt. Our track record is delivering page 1 results across the three major search engines.
We have produced great organic search results at very low cost for various organizations. We work on limited projects, so as to work dedicatedly and ultimately meet the business requirements of our clients.
Why eOrganics?
Proven expertise in the domain of search engine optimization.
For the the best results, we constantly keep track of the latest search engine algorithms.
Implement only ethical and white hat SEO techniques
Strive for more targeted traffic
Reduced acquisition costs
We have a proven track record
A commitment to avoid tactics that can get your website banned
Reliable SEO/SMO partner
.
Our Goals
Our goals are directly related to your results
Make your website sell better

Create and improve your marketing potential (products, services)

Provide access to unique technologies, as well as the knowledge and experience to build a successful business on the Internet

Show you a clear, measurable results and regular work on the development of your business on the Internet