WEB DEVELOPMENT COMPANY IN PAKISTAN
Developing a website is fun and anyone can do this but very few understand how to build websites that hold a strong presence in the search engines and encourage visitors to use your services or products.
Professional Ecommerce Web Development & Web design services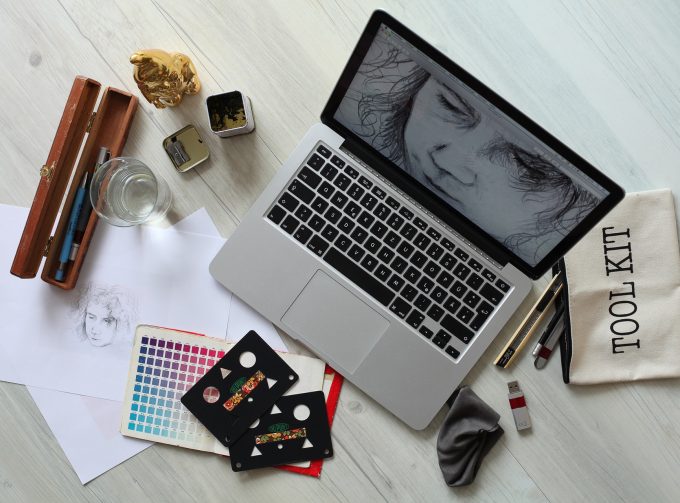 Developing a website is fun and anyone can do this but very few understand how to build websites that hold a strong presence in the search engines and encourage visitors to use your services or products. First impression is the last impression so a website must be attractive but only attraction is not enough. Our professional web development team knows that there are many other factors which play important role in the success of any business on internet beside attraction such as a website must be well designed and should make business sense.
eOrganics provide web development, web design and custom ecommerce solutions to small and medium sized businesses across all over the world. Our team has experience in web development, graphic design, flash animation and ecommerce development so you can be confident that our developers can deliver you whatever your project needs.
Ecommerce Web Development and Web Design Solutions
eOrganics is one of the best web development companies in Islamabad offering customized ecommerce web development solutions to its local and offshore customers. We feel proud to say that we are one of the oldest and leading web design companies in Islamabad, Pakistan. Our web design services are at par with any other leading web design company in Pakistan. Our Professional web developers can customize any content management system (CMS) like Joomla, Drupal, osCommerce and Zen Cart according to your business requirement. We use latest technology to allow you to fully manage your online shop (store) without any special computer skills or special software.
Below are some important features, which you will have control with our ecommerce development services.
Add, delete and edit products
Create, edit and delete product categories
Control stock and item quantities
Multiple payment methods
Multiple currency support
Display Feature Items
eORGANICS WEB DEVELOPMENT SERVICES
We create websites and applications that provide effective solutions for your goals
CMS Based Website Development
We can customize any cms (i.e wordpress, drupal, Joomla) according to your needs.
Ecommerce Web Development
We can develop an eCommerce website of almost any scale. We have experience of more than 10 years in web development.
Our branding design services include logo design, brochure design, brand identity, stationary design and many more.
We have an experienced team of mobile app developers who are developing iOS and android based apps.
BEST DESIGN
Design begins from research of needs of your target audience. The second step is prototyping and testing. This ensures that you get not just a pretty picture, but the finished product which fulfills your purposes.
BEST CODE
Our lead engineer will develop an individual structure of your project, which will serve you for many years and support scalability and your future needs. Our code is a high quality and safety standards.
Who we are
A few words about our team
We are providing web development and internet marketing solutions since 2007 and today we are one of the best companies in Pakistan providing complete web development, Mobile App Development, Search Engine Optimization, Social Media Marketing, Content Writing, Reputation management and other marketing services to local and offshore customers.
Social Media Marketing
96%
Our Process
Easy steps to get success

Analysis

Sketch

Design & Development

Testing
Testimonials and clients
Good words. Good people
Asalamo Alykum, eOrganics was my first experience of professional social media marketing as I was always hesitant to engage with one, thinking that someone else will not be able to grasp our concept ... However, I was happily surprised that they have been able to understand the theme well and produce great graphics ... But the best part is that eOrganics is a brave organization daring to take up challenging campaigns ! Wsalam, Musawemeen Campaigns
- Umme Muhammad -
released Pakistani's first transgender movie "Shanakht" on their YouTube channel. For this we contact eOrganics for marketing. We love their promotion and will definitely work with them again. Great People!
- Muhammad Zubair Shaukat -
Working with Amir Shafi was entirely a new experience for me. But since I gave the task to his company e organics I'm satisfied with the performance timeliness and the product received is fabulous. I wish him and his team good luck a truly recommended professional firm one should work with.
- Nurjis Khan -
eOrganics and their team has efficiently helped with my website i.e. www.design051.com. My experience with them has been great and they have met all our expectations and requirements.
- Salman -
You work seriously and responsibly, easy to communicate, hope to continue to cooperate with you in the future, hope that we work smoothly, together to earn more money!
- Kety Wu -
It's been one and a half year since we started working with eOrganics. Till to date, the place which SHJ has achieved, eOrganics has played its major part through the effective targeted audience and positive building up of the company's repute on social media. It is pertinent to mention here that the service was provided round the clock and response time has remained commendable which forms a strong foundation of eOrganics. Thank you so much for being with us.
- Syed Hussain Jamal -
Our Portfolio
Some of Our Recent Projects
All

SEO

SMO

Social Media Marketing

web development

WebDesign
We worked on several SEO, Webdesign and SMM projects and got perfect results!
We got experience and expertise to market your brand so work with us and get satisfied results.
Learning while working on challenging activities, Experience, Skills  and commitment to work made this possible for us to finish the projects on time.
Ready to know about how our website design company can build your website mroe professionally?
REQUEST A PROPOSAL